Shanghai, China
A new agency in Shanghai
After the creation of an agency in Beirut in 2016, Archingintalled in Shanghai to drive closer to ongoing major projects and ensure development in this part of Asia.
The team is already composed of 5 architects, urban planners and designers.
Some ongoing projects :
Ledu City, regeneration of a brownfield site, Shanghai.
Food Union, dairy, Shanghai. Opening in 2018.
SMIC, office and industrial buildings, Shanghai. Delivery in 2019.
JINAN 1956: Mixed use/regeneration of a typical factory in Ledu City, Jinan
Picture – From left to right :
Roger Zhang, Shanghai Branch Architect
Haoliang Cao, Technical Director Shanghai
Jocelyn Fillard, International Director of Architecture and R & D
Eric Pliquet, International Director of Development and Marketing
Arnaud Rossocelo, Project Manager Shanghai
Nicolas Roques, International Operations Director
Philippe Leclercq, Group Financial Director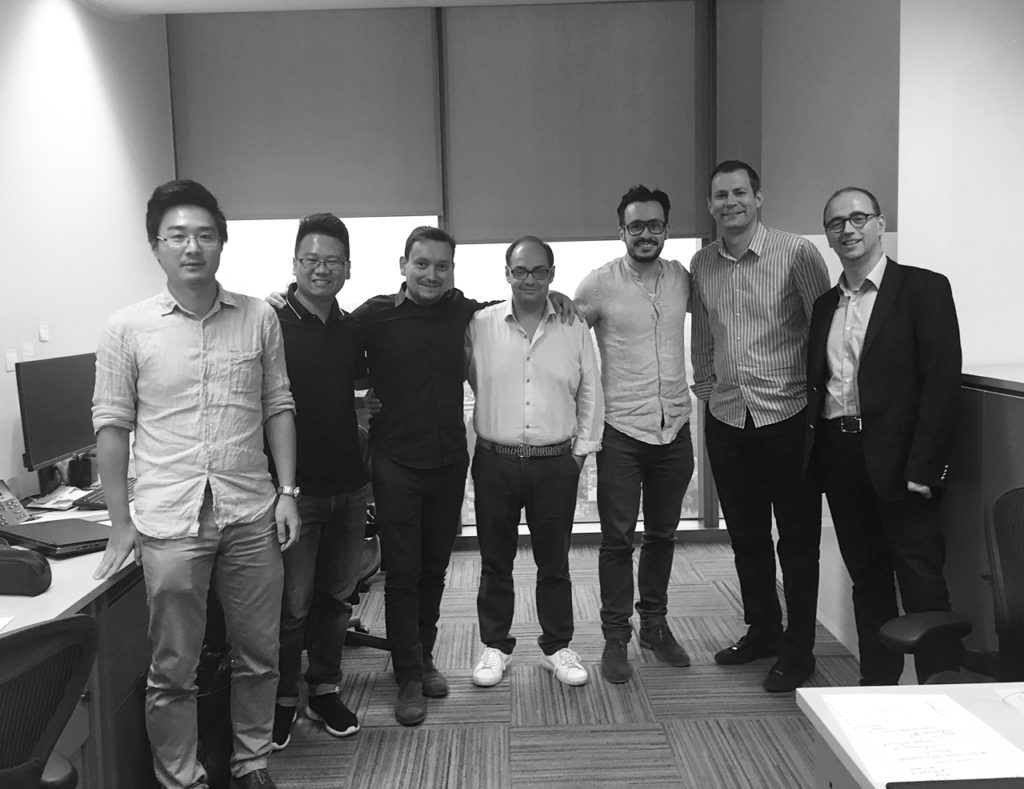 Arching is an independent French group of 300 persons dedicated to the global design of buildings and urban spaces. Based in Lyon, Paris, Warsaw, Beirut, Hong Kong and Shanghai, we offer a range of services that combine the creativity of architecture with the technicality of engineering.