Villeurbanne, France
12,800 M² OF HQE OFFICES
In the neighborhood of Grand Clément in Villeurbanne, the first offices were delivered according to plan, inspired by the industrial history of the ore and metal storage site.
Along the tramway track, this 5-story building (R+4) with a compact comb-like arrangement was inspired by storage containers. Through transparent double-height hallways extended by planted patios, it offers an airy and ventilated design facing the future urban park. The industrial spirit is found in the assembly of staggered boxes and in the metal mesh on some parts of the facade.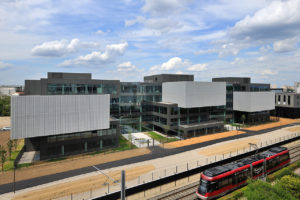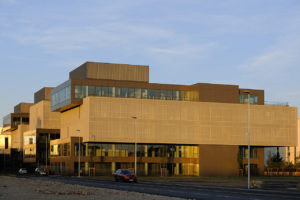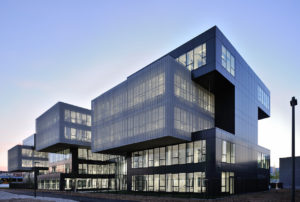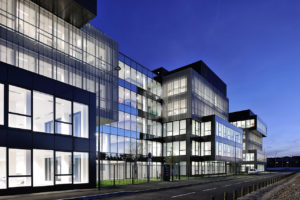 Client: Sogelym Dixence
Surface area: 12,800 m²
Architect: SUD Architectes / Groupe Arching
HQE label
Photos: Studio Erick Saillet
Arching is an independent French group of 300 persons dedicated to the global design of buildings and urban spaces. Based in Lyon, Paris, Warsaw, Beirut, Hong Kong and Shanghai, we offer a range of services that combine the creativity of architecture with the technicality of engineering.