Wroclaw, Poland
352 APARTMENTS FACING THE OLD CITY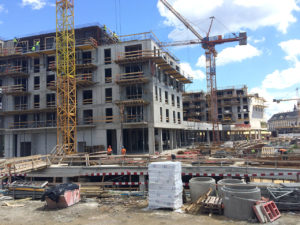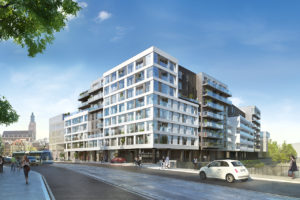 Phase 1 under construction
"The Royal Shores" - Located on the island of Kepa Mieszczanska opposite the old city, this first phase involved the construction of 175 luxury apartments.
The project focused on the creation of 352 apartments with shops on the island of Kepa Mieszczanska, opposite the old city. The development plan provided for a pedestrian-only shopping street, as well as synergy between the different services, while preserving the privacy and security of residential buildings. Each apartment has large bay windows and floor-to-ceiling windows along with comfortable terraces that extend the living area outdoors.
Total surface area: 22,800 m²
Client: BPI WROCLAW
Architects: SUD Architectes
Arching is an independent French group of 300 persons dedicated to the global design of buildings and urban spaces. Based in Lyon, Paris, Warsaw, Beirut, Hong Kong and Shanghai, we offer a range of services that combine the creativity of architecture with the technicality of engineering.