Our group
Engineers and architects
We firmly believe that these two disciplines depend on each other.
To develop tomorrow's lifestyles, which will closely combine the technical and the aesthetic, we favor a systemic and transverse approach that is a great source of creativity.
It is from its French roots that the Arching Group derives its sense of challenge, demand and creativity. Our desire is to offer an innovative and visionary alternative to improve today's life with the technologies of tomorrow. Our trademark is versatility. This helps our teams to provide optimized solutions for even the most complex of our clients' demands.
It is precisely this vision, shared by our 300 engineers, architects, developers, designers, economists and project managers, that holds together our teams based in Paris, Lyon, Warsaw, Beirut, Hong Kong and Shanghai.
6
Locations : Lyon, Paris, Varsovie, Beyrouth, Hong Kong, Shanghai
300
employees across the world
Our vision
Our driving conviction is that people must be at the center of each project. The capital H in the very center of our name reminds of that every day. Anticipation of our clients' demands and the challenges of tomorrow are the driving forces behind our contribution to the quality of life.
We make ourselves listeners to territories and local cultures. We design and realize buildings, houses, offices, business centers, factories, hospitals, laboratories and even entire districts, by putting ourselves in the position of those who will be using them
Our story
The best stories are always born of great meetings. The story of Arching is one about the coming together of two areas of work, being the fruit of the association between the industrialist Leon-Jacques Salmon and the architect Bertrand DE Lagarde.
In 2006 these two men, both former students from Northern France, found themselves being driven by the same idea; a better world could be built using an innovative offer that brought together engineers and architects with a French culture. Synergy of ideas and shared ambitions... the points of view and the motivations came together.
In that same year the Manufaktura project, which transformed an old 27-hectare disused industrial site in Poland, implemented by SUD Architectes (2008 ULI prize for the best European Business Center in the "very large" category), saw the light of day and confirmed the importance of bringing together architects and engineers as well as the efficiency of that formula. From that idea, Arching was born.
A name adopted in 2012 ; Sud Architectes becoming its architectural signature.
Those who work in our group's companies continue to rewrite this story day after day, expressing our vision to clients the world over. With their talents, sensitivity and work ethic, they help spread the Arching spirit far and wide.
5
areas of work: Engineering, architecture, planning, interior design, project management
5
areas of activity: Industry, laboratories and health / urban, mixed use and mobility projects / business, leisure and hotels / residential / tertiary
2012
Our project is now called Arching;
SUD Architectes becoming its architectural signature.
Governance
To ensure its development strategy, Arching surrounds itself with experts within its Strategic Committee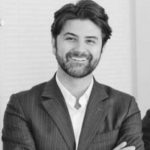 Benoît Faucherand :
Benoît Faucherand began his career developing projects and businesses, starting with public-private partnerships and large-scale industrial projects within Alstom. He later joined Lazard and BNP Paribas Private Equity, where he handled energy and natural resources projects in emerging countries. After a stint in the field of Mergers and Acquisitions, he has developed the Arching Group since 2011, of which he is Chairman and CEO.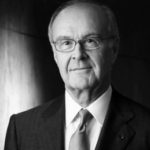 Jacques-Henri DAVID :
After beginning his career in senior management, notably as chief of staff for the Minister of Economic Affairs, René Monory, Jacques-Henri managed industrial enterprises (Saint-Gobain, Compagnie Générale des Eaux) and financial companies (BDPME, Banque Stern, Deutsche Bank, etc.), and today participates in various bodies of economic analysis and reflection, whilst also benefiting several companies with his experience as a director.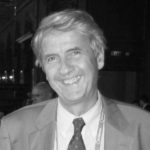 Foucauld LESTIENNE :
Having been part of the Alcatel group for more than twenty years in France, the UK and Belgium as HR manager, general manager and director, he joined La Poste Group in 2003. He first held the position of deputy director of HR and social relations until 2013, when he was appointed Ile-de-France regional executive director and director of Poste-Immo.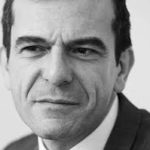 Pierre BOUCHACOURT :
An expert in urban renewal, Pierre then became a political collaborator with parliamentarians and chief of staff of a large Parisian agglomeration for 15 years, whilst also acting as a local elected representative. In 2012 he re-entered the private sector and in 2014 joined Lysios Public Affairs.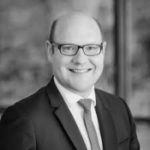 Grégoire FERRE :
Current CDO / head of the digital transformation project at Faurecia, Grégoire previously worked as part of Renault's Strategy Department before taking charge of the Renault Traffic programme. He then worked in strategic consulting at Alix Partners with key accounts in Europe.